Are you looking for a business speaker who can inspire and motivate your team? If so, you're in luck – there are a number of excellent business speakers available to book for events in 2023.
Choosing the right business speaker can bring a wealth of new insights and perspectives that can help make your event memorable and your corporate message stand out. If you're thinking about booking a business speaker for your next event, make sure to read on to see our list of the top business speakers to book in 2023!

What is a business speaker?
A business speaker is someone who presents ideas and debates strategies within a corporate setting.
Topics can include anything from marketing, human resources to finance, but generally a business speaker will set out ideas around the central theme of the conference, bringing cohesion and an overarching structure to the programme of events. Business speakers typically have a lot of experience in their field, and they use their knowledge to help businesses improve their operations. Many business speakers also offer consulting services, helping businesses to develop strategies and reach their goals.
In addition to giving talks, business speakers often write books and articles about their areas of expertise. By sharing their insights at events and conferences, they can help other businesses to grow and succeed.
Why book a business speaker?
When it comes to business, there is a lot to learn. Gaining insight from others who have been successful in their business endeavours can make improving your business much easier. Business speakers are 'fuel' for your business education. They make learning fun and engaging, and they can really motivate you to reach your potential. Plus, they can offer insights and advice that you just can't get from a book (and, in many cases, anecdotes too).

Why choosing the right business speaker is important
When booking a business speaker for your event, it's important to choose someone credible and knowledgeable. Many people out there claim to be experts, but they don't always have the experience or credentials to back up their claims. So how do you choose the right one?
Before you go ahead and book a business speaker, make sure to do your research. In this regard, there are a few things to keep in mind.
Consider their experience – A business speaker should have plenty of experience in their chosen field. This means they've likely worked with various businesses and have seen firsthand what works and what doesn't. You can verify this by checking out their online presence and seeing what others say about them. What kind of results have they achieved in their career? And where have they presented in the past?
Look at their credentials – Proper credentials can prove how well-learned a particular speaker is in their field. This may include things like a degree in business or a related field, certification from a professional organisation or awards for business achievements.
Check out their speaking style – You want to make sure your speaker can connect with your audience and that their speaking style is engaging. The best business speakers are the ones who can really connect with their audience and understand their needs while also sharing valuable information in an enjoyable way. 
You can view the various subjects our business speakers cover here.
Our Top Business Speakers

Blaire Palmer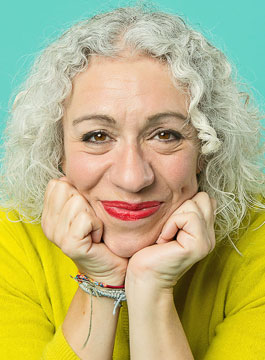 Price: Under £5k
Followers: 1828 Twitter, 683 Instagram, n/a Facebook, 3295 LinkedIn
Blaire Palmer is a leadership keynote speaker with a wealth of experience in leadership and business. She started her career as one of the youngest women to work as a producer for the BBC's "Today" show, where she spent ten years breaking news. She then became one of the UK's first corporate coaches and has been helping leaders shape their companies for more than fifteen years. In that time, she has written three successful books about leadership and uses her experience to coach and give speeches on the topic. Her speeches give audiences a unique look at what's going on in businesses around the UK and Europe, outlining what works (or doesn't work). As a result, she is an invaluable source of insight and inspiration for anyone looking to improve their own leadership skills.
View Blaire Palmer's biography
Want to book Blaire for your event?
Caspar Berry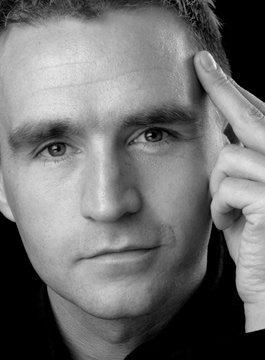 Price: Under £5k
Followers: 110 Twitter, n/a Instagram, 155 Facebook, 6768 LinkedIn
Caspar Berry is a leading speaker on risk-taking. Caspar began his career as an actor, playing Gill in Byker Grove on BBC One. He then studied economics at Cambridge, where he directed Cambridge Footlights shows featuring Olivia Colman, David Mitchell, and Robert Webb. His first screenplay was produced by Film Four while he was still in college. After graduation, Caspar wrote for Miramax and Columbia TriStar. However, two years later, he headed to Vegas to become a poker pro. Caspar played poker professionally for three years, during which time he beat the game's finest players. He also became a poker consultant for the Bond movie – Casino Royale. Today, Caspar Berry utilises poker to talk about taking risks and seizing opportunities.
Want to book Caspar for your event?
Geoff Ramm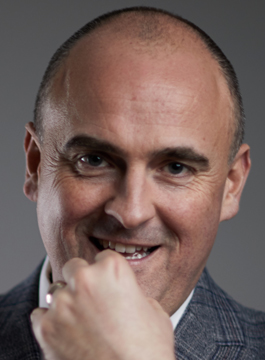 Price: Under £10k
Followers: 7063 Twitter, 2331 Instagram, 732 Facebook, 11028 LinkedIn
Geoff Ramm is a man on a mission to teach the world about great customer service. A self-proclaimed "customer service nerd", Geoff has devoted his career to helping businesses create unforgettable customer experiences. His clients include some of the biggest names in business, from Emirates to Warner Bros. But Geoff isn't all work and no play. His interactive customer service keynote speeches are full of fun stories and strategies that are sure to keep your audience captivated. So if you're looking for a speaker who can deliver both laughs and valuable insights, Geoff Ramm is your man.
Want to book Geoff for your event?
Hamish Taylor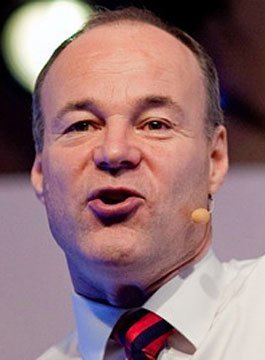 Price: Under £10k
Followers: 1147 Twitter, n/a Instagram, n/a Facebook, 3349 LinkedIn
Hamish started his illustrious career as part of Procter & Gamble, working in Brand Management. In 1990, he then became a Marketing Effectiveness Consultant at Price Waterhouse. In 1993, Taylor became British Airways' Head of Brands, overseeing the airline's passenger brands (First, Club, Concorde, Shuttle, etc). Hamish joined Eurostar Ltd as MD in 1997 and became CEO after two years. As a keynote speaker, Taylor combines his very impressive CV with the ability to inspire audiences with personal anecdotes, personalised advice, and practical tools.
View Hamish Taylor's biography
Want to book Hamish for your event?
David Rowan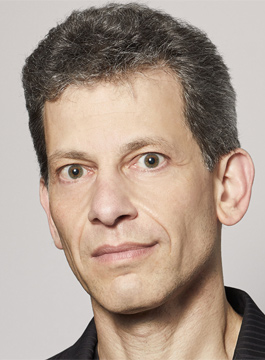 Price: Under £10k
Followers: n/a Twitter, n/a Instagram, n/a Facebook, 5468 LinkedIn
David Rowan is a British journalist, author, and entrepreneur best known for his work as editor-in-chief of WIRED UK. In addition to his work with WIRED, Rowan has written for The Sunday Times, GQ, The Times, Conde Nast Traveler, and Campaign. He is a regular commentator on the BBC and Sky News and travels the world giving presentations on themes including the future of luxury brands and mobile-internet commerce. Rowan has a unique ability to deconstruct digital trends in real-time, explaining how AI, quantum computing, and driverless vehicles are affecting businesses and customers. His work provides insights into how we can all adapt to the ever-changing landscape of the digital age.
Want to book David for your event?
Baroness Karren Brady
Price: Under £20k
Followers: 280.5k Twitter, 131k Instagram, n/a Facebook, n/a LinkedIn
Karren Brady is one of the UK's most prominent businesswomen. A true success story, she has worked her way up from a sales assistant to leading West Ham United FC as Vice-Chairman. Her career in football began when she joined Birmingham City FC in 1993 as Managing Director. Baroness Brady is also a published author and regular media contributor, sharing her ideas and experiences on leadership and management. Affectionately known as 'the First Lady of Football', she is an inspiring figure for women everywhere who are looking to succeed in business. Thanks to her hard work and determination, Karren Brady is proof that anything is possible if you set your mind to it.
Want to book Karren for your event?
Jo Fairley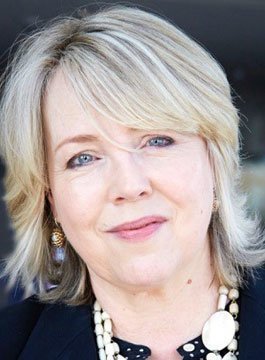 Price: Under £5k
Followers: 6906 Twitter, 13.3k Instagram, n/a Facebook, 3753 LinkedIn
Jo Fairley is a serial entrepreneur, businesswoman, and developer of Green & Black's, an organic chocolate brand. She created the brand with her husband Craig Sams in 1991. The name Green & Black's was chosen because of its two main traits – being organic and dark chocolate. The couple sold the company to Cadbury for £20 million in 2005. Jo is also the founder of The Beauty Bible and The Perfume Society. Jo's extensive experience and knowledge in brand creation and development are evident in her inspiring advice on building a brand. Her light-hearted and fun approach as a brand building speaker makes her an excellent choice for any business event. Suffice it to say – we can all learn a lot from this hugely successful businesswoman.
Want to book Jo for your event?
Adrian Webster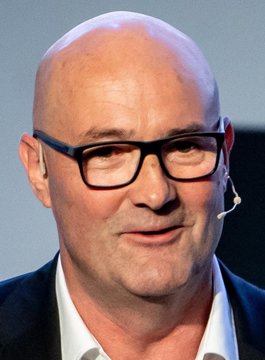 Fee Group: Under £5k
Followers: 6000 Twitter, 1400 Instagram, 5500 LinkedIn
Adrian Webster is a professional motivational business speaker and author. After huge success in various sectors, Adrian turned his talents to public speaking, delivering key messages for companies such as HSBC, Nandos and John Lewis. Adrian also has a successful book series called 'Polar Bear Pirates.' His presentations favour simplicity and passion, leaving audiences with a wealth of insight. Recognised as one of the UK's most sought-after motivational business speakers, he specialises in delivering inspirational key messages and practical tools in a humorous, down-to-earth style that audiences can easily relate to and remember.
View Adrian Webster's biography
Book Adrian Webster for your event
Jim Lawless
Price: Under £5k
Followers: 5049 Twitter, 1620 Instagram, n/a Facebook, 10664 LinkedIn
Jim Lawless is the writer of Taming Tigers, the best-selling self-help book. Jim has risked his life to prove his personal growth theories, with his book 'Taming Tigers' helping many individuals to overcome fear and achieve the unattainable. Jim advises firms on Organisational Cultural Change and Building Elite Teams, having developed transformation programmes for Axa, Barclaycard, BT, Skrill and many more. Jim's ethos is that we should adapt to and make disruptive changes, seize opportunities, 'play to win' rather than 'play not to lose,' inspire action, and involve others in whatever we do – all qualities that Jim possesses in spades!
Want to book Jim for your event?
Kevin Gaskell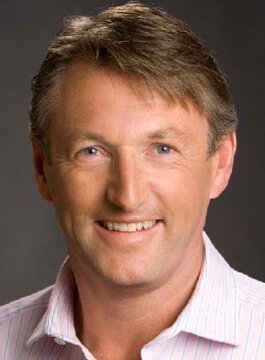 Price: Under £10k
Followers: 1298 Twitter, 1681 Instagram, 2.2k Facebook, 5985 LinkedIn
Kevin Gaskell is a bona fide car guy. He started his career at Porsche, where he was named managing director at just 32 years old. The company was near bankruptcy at the time, but Gaskell quickly turned things around. From there, he led Lamborghini and BMW, growing sales and profits exponentially at both companies. Today, Kevin is a sought-after speaker on topics like leadership, team building, change management, innovation, turnarounds, and branding. He tailors his keynote speeches to the audience and event organiser, ensuring his message hits home every time. If you're looking for an inspirational speaker with a wealth of experience in the automotive industry, Kevin Gaskell is your man.
View Kevin Gaskell's biography
Want to book Kevin for your event?
Sahar Hashemi OBE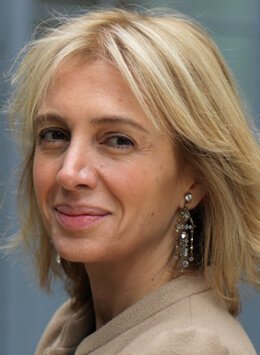 Price: Under £15k
Followers: 3639 Twitter, 5450 Instagram, 74k Facebook, 100k LinkedIn
Sahar Hashemi is a UK entrepreneur who believes that everyone has the potential to do as she does. This belief led her to become the founder of two startups and a facilitator for entrepreneurship in large corporations; she has also been instrumental in sparking entrepreneurship in massive organisations. In her talks, Sahar combines her fascinating story with change management and staff engagement to inspire and motivate her audience. Her down-to-earth approach and practical guidance have made her one of the most sought-after speakers on the topic of entrepreneurship.
View Sahar Hashemi's biography
Want to book Sahar for your event?
Steven Bartlett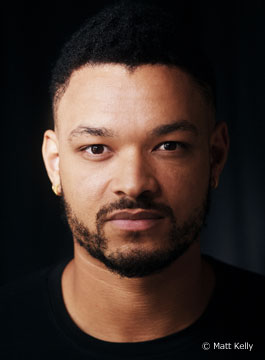 Price: Over £20k
Followers: 214.5k Twitter, 2.1m Instagram, 545.6k Facebook, 871.1k LinkedIn
Steven Bartlett is a British entrepreneur, investor, and author best known for founding Social Chain, a social media marketing agency. He dropped out of university at age 21 to start the company, which today has a market value of over $600 million. Bartlett also hosts 'The Diary of a CEO,' a popular podcast that explores the lives of people who have made a lasting impact on culture. A self-proclaimed "philosophical philosopher," Bartlett is hailed one of Europe's brightest and most accomplished entrepreneurs. Bartlett is available for a variety of speaking engagements, covering business, entrepreneurship, motivation and more.
View Steven Bartlett's biography
Want to book Steven for your event?
Steve Wozniak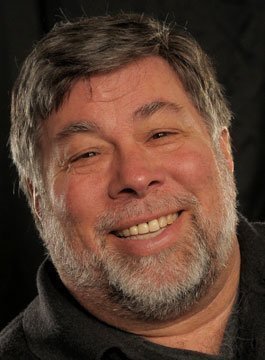 Price: Over £20k
Followers: 653.5k Twitter, 8.8k Instagram, n/a Facebook, 1.1k LinkedIn
Steve Wozniak is a Silicon Valley icon and philanthropist. He is behind several of Apple's original devices and also influenced the Macintosh. Wozniak is also known for his playful spirit and love of pranks. Despite his mischievous nature, Steve Wozniak remains a highly respected figure in the tech world. He and Steve Jobs launched Apple Computer Inc. in 1976 with Wozniak's Apple I; the next year, Steve launched his Apple II personal computer with a CPU, keyboard, colour graphics, and floppy disc drive. These days, Steve Wozniak continues to influence the tech world through his work as a philanthropist and keynote speaker. His keynote speech topics include Innovation in business, the founding of Apple, entrepreneurship, robotics, the future of technology and more. No matter what he's doing, Steve Wozniak always brings his unique brand of creativity to the table.
View Steve Wozniak's biography
Want to book Steve for your event?
The Best Business Speakers to Book in 2023
The business world is always changing, and keeping up with the latest trends can be challenging. Staying ahead of the curve by booking one of the top business speakers for your next event is a surefire way to stay ahead of the pack whilst also brushing up on your business acumen. By doing so, you'll ensure that you and your employees are inspired and informed about everything business-related.
Want to find out about our other keynote speakers? Don't hesitate to get in touch!