Jim Lawless is a leading motivational speaker and author of the best-selling self-help book Taming Tigers.
An authority on Change and Personal Development, Jim has risked his life to prove his personal development theories.
His 'Taming Tigers' book is a straight forward approach to help you conquer fear and achieve things you thought were impossible.
The book is also an open and inspiring account of the year Jim became a horse jockey.
Starting his career as a city lawyer, Jim later founded a cultural change consultancy. He has advised companies around the world on developing and putting into practice Organisational Cultural Change and Building Elite Teams.
As a result, Jim has developed successful change programmes for companies including Axa, Apple, Barclaycard, Atos, BT, Aramark and Skrill Group.
"Engaging, challenging, inspiring and very funny. A practical and compelling model for achieving results – which Jim has risked his life to prove."
Barclays Plc
Jim Lawless – The Jockey:
During a speech at an event in 2003, a conference delegate made Jim a bet.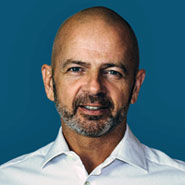 He bet Jim to prove the theories of his 'Ten Rules for Taming Tigers' by becoming a jockey and riding in a televised race within one year. The bet was for £1!
The bet did seem a bit one-sided, as Jim was a few stone overweight to be a jockey and more importantly – he couldn't ride a horse!
Aged 36, how do you go from being an 11½ stone, non-riding, smoker in a suit, to a 9½ stone jockey, sharing a weighing room with Frankie Dettori, participating in one of the most dangerous sports in the world?
Working with the 'Ten Rules' as his model, Jim collected his £1 winnings on 22nd November 2004 after unsaddling from the 12.00 at Southwell.
Jim Lawless – The Freediver
Six years later in August 2010, Jim tested his new 'Taming Tigers' theories around mental toughness, by becoming 'Britain's Deepest Freediver' – the first Briton to have dived below the 100m barrier on one breath of air.
Jim Lawless – Motivational Speaker:
Jim Lawless is one of Europe's leading motivational speakers.
Achieving 'Mission Impossible' is dependent on our capacity to adapt to and create disruptive changes, to seize opportunities, to 'play to win', rather than 'play not to lose', inspire action and to engage others around us.
Our most significant asset in creating and adapting to change is also our most considerable burden – The Human Mind. A tool designed to prefer familiar routines, over pioneering behaviours and new uncertain results.
When company leaders and staff begin to understand, own and enjoy the mindset that creates calculated and beneficial change, 'Mission Impossible' becomes a live prospect – this is why Jim developed the 'Taming Tigers' framework.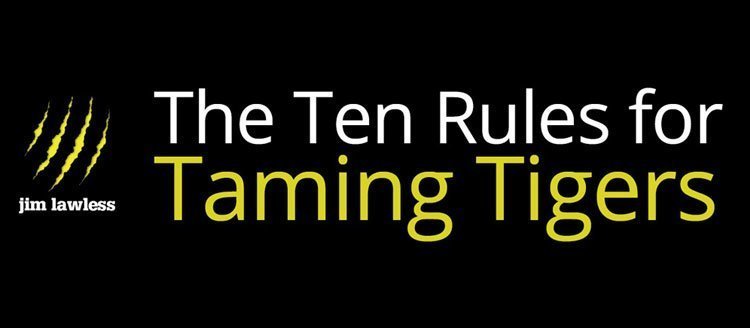 10 Rules for Taming Tigers Speeches:
Jim's speeches encourage action, offer insight into change, and deliver tried and tested practical routes to bring about peak performance.
He injects his presentations with personal experience, anecdotes and images linked with his 'Ten Rules for Taming Tigers'. Download the Taming Tigers Jim Lawless pdf 
Peak Performance, Risk Communication, Leadership and Change are some of Jim's most requested topics.
As a speaker, Jim presents with humour, wit and energy. He motivates any audience as he talks common sense! Jim explains how small mindset changes and simple changes in your behaviour can leverage your chances of success.
Providing audiences with a new set of responsibilities and possibilities, Jim helps change delegates' thoughts about what they can achieve. Furthermore, he leaves them excited about making a real difference in their professional and personal lives.
Jim's presentations will give your delegates:
The desire to act to make change happen
The courage and confidence to take personal risks in changing one's behaviours and communication
What to do and how to recognise and overcome the personal barriers – The Tiger.