If you're looking for someone who can add levity and humour to your next event, why not book an after-dinner speaker? After dinner speakers are a fantastic option to top off the end of your night, and with a huge range of speakers specialising in different disciplines, you can be sure to find someone perfect for your audience. So if you're looking to inject a bit of light-hearted fun into your next gala or awards ceremony, read on for some top tips on how to hire the best after-dinner speaker.


Why Book An After Dinner Speaker?
With the right choice, an after-dinner speaker can truly be the highlight of any event. They can provide a welcome break from the usual routine, adding a much-needed element of fun and excitement to your evening or an insightful deep dive into a specialist subject area. Add to that, that the right after-dinner speaker will help to make your event more memorable, and you have a recipe for success.
Make no mistake – a good after-dinner speech will stay with your guests long after the event is over. This means they'll be more likely to talk about your event with their friends, colleagues and family, which is good news for your business.
What Is An After Dinner Speaker?
For those still unsure, an after-dinner speaker is someone who is invited to speak at a formal dinner event, typically after the main course has been served and while coffee and cheese may be on offer. After-dinner speakers are usually chosen for their ability to entertain and engage an audience, and they often deliver humorous or motivational speeches, though this is not always the case. In some instances, an after-dinner speaker may also be chosen to give a more serious talk on a particular specialist topic. Regardless of the tone with which they choose to speak, after-dinner speakers are adept at capturing the attention of their audience within the space of a few minutes while leaving them with your chosen message or something to think about after the event.

Why Choosing The Right After Dinner Speaker Is Important
Choosing the right after-dinner speaker shouldn't be taken lightly. In fact, having the right after-dinner speaker at your next event could make or break the night!
A good speaker will have the audience engaged and attentive throughout their speech – conversely, a bad conversationalist could have people fidgeting in their seats, checking their phones, and itching to leave. So how do you choose the right speaker for your event? 
First of all, you need to consider your audience. You should definitely think about what kind of message you want to communicate – are you looking for someone inspirational, or someone who will simply make people laugh? Your budget will also have quite a bearing on the kind of speakers you can hire; while it's important to find a speaker that will resonate with your audience, please do not book a speaker based on cost alone. And finally, what topics do they specialise in? Is their expertise relevant? By taking these factors into consideration, you can be sure to find an after dinner speaker that is sure to make your event a success. 
You can view the many subject specialisms of our after-dinner speakers here.
Our Top After Dinner Speakers
Below you can find a list of after-dinner speakers we think are the cream of the crop in 2022. Although their backgrounds and specialisms vary, they're well-versed and skilled at entertaining guests.
Whether you're looking for some light-hearted entertainment, or a captivating, motivational tale, there's a speaker for every type of occasion.
Adam Henson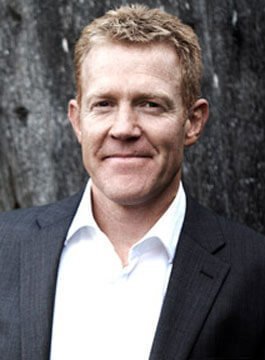 Fee Group: Under £10k
Followers: 61.6k Twitter, 45.4k Instagram, 74k Facebook
Adam Henson is a British farmer, television presenter and celebrity expert. He is best known for his appearances on BBC1's Countryfile programme. Henson runs a farm in the Cotswolds, where he breeds rare livestock and grows organic crops. He is a passionate advocate for sustainable farming practices and is known as a specialist countryside speaker. In recent years, Henson has also become a vocal supporter of mental health awareness, opening up about his own struggles with anxiety and depression. He hopes that by speaking out, he can help to break the stigma around mental illness and encourage others to seek help. Henson is a down-to-earth and inspiring figure who is making a positive difference in the world.
Want to book Adam for your event?
Martin Bayfield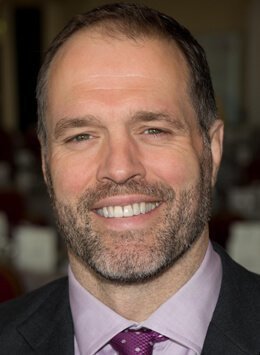 Fee Group: Under £10k
Followers: 68.6k Twitter, 10k Instagram
Martin Bayfield is a retired English rugby union player who now works as a television presenter and commentator. He played second row for England and the British Lions, and his club career included spells with Northampton Saints, Bedford Blues and Leeds Tykes. After retiring from playing in 2002, Bayfield moved into broadcasting and has since worked on several high-profile programmes including the Rugby World Cup and The World's Strongest Man. He is also a regular pundit on BT Sport's Rugby Tonight programme. In addition to his work in television, Bayfield is also an author and a popular celebrity sports speaker. His autobiography, Tall Tales & Close Calls, was published in 2014.
View Martin Bayfield's biography
Want to book Martin for your event?
Alfie Moore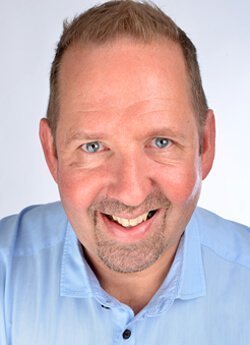 Fee Group: Under £3k
Followers: 7.6k Twitter, n/a Instagram, 3.4k Facebook
Alfie Moore is a British comedian and radio personality. He is best known for his appearances on BBC Radio 4, where he has hosted several comedy shows. Moore began his career as a stand-up comedian, performing regularly at clubs and festivals throughout the UK. He later transitioned into radio, hosting his own show on BBC Radio 4. Moore is a very talented comedy after dinner speaker with a quick wit and sharp humour. He is definitely someone to watch out for in the future.
Want to book Alfie for your event?
Michael Portillo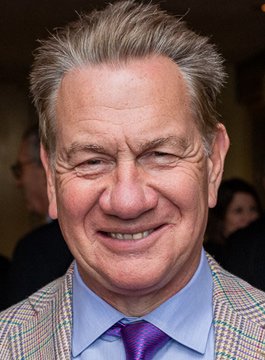 Fee Group: Under £10k
Followers: 17.5k Twitter
Michael Portillo is a British journalist, broadcaster, and former Conservative Party politician. He was a Member of Parliament from 1984 to 1997 and served in various ministerial roles under Prime Ministers Margaret Thatcher and John Major. In 2005, he began his television career with the BBC series Great Railway Journeys. He has since established himself as an entertaining political speaker, as well as presenting a number of other documentary series, including Wonders of the Solar System, Portillo's Hidden History of Britain, and Great British Railway Journeys. In addition to his work on television, Portillo is also a regular contributor to The Times, Sunday Times, and Spectator. He is perhaps best known for his encyclopaedic knowledge of British history and culture.
View Michael Portillo's biography
Want to book Michael for your event?
Rory Bremner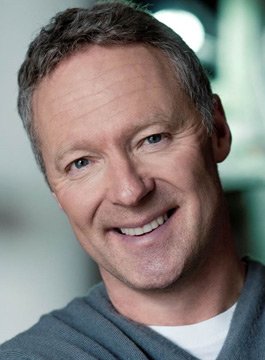 Fee Group: Under £15k
Followers: 113.5k Twitter, 2k Instagram
Rory Bremner is a leading impressionist and comedian. He is best known for his political satire, which often targets the British government. Bremner began his career as a performer on the British satirical television puppet show Spitting Image. He's won numerous awards, including 3 BAFTAs for his long-running Channel 4 satire series Bremner Bird & Fortune
He has appeared on many TV shows including Have I Got News For You, Mock the Week and QI.
In addition to his television work, Bremner has also released several comedy recordings and been nominated for many prestigious awards. 
Want to book Rory for your event?
Clive Myrie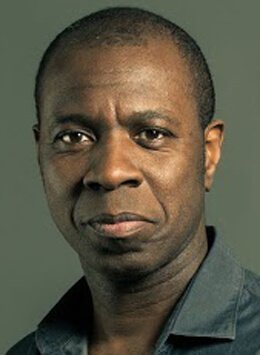 Fee Group: Under £15k
Followers: 240.8k Twitter
Born in Manchester in 1965, Clive Myrie is a BAFTA award-winning journalist who has worked for the BBC for more than two decades. After studying law at the University of Leicester, he began his career as a reporter for BBC Radio Leicester before moving to London to work for BBC News. Over the years, he has held a number of posts, including Chief Correspondent for the BBC News at Ten and presenter of the BBC One current affairs programme Inside Out London. He has reported from across the world, covering major stories such as the 9/11 attacks, the Iraq War, and the funeral of Diana, Princess of Wales. Clive is the main presenter of BBC News at Six and Ten. Clive Myrie is widely respected for his accurate and impartial reporting, and he remains one of the most trusted names in news. He is also an expert journalism after-dinner speaker who will bring gravitas to any event.
Want to book Clive for your event?
Garry Richardson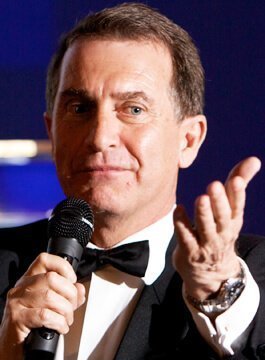 Fee Group: Under £3k
Garry Richardson is a British radio presenter and journalist. He is best known for his work on BBC Radio 4. Having worked at the BBC for nearly 50 years, Garry is known to millions for his witty sports reports and interviews on Radio 4's Today programme, where he has been since 1982. Garry has been featured on the program for the past 41 years and is the team's longest-serving member! Garry is a veteran after-dinner speaker well-known for his entertaining anecdotes and insight into the world of journalism, TV, radio and film. Garry started his career as a local news reporter for the Aylesbury Times in 1971. In 1974, he joined the BBC as a general trainee, where he worked on a wide range of programs including sports and current affairs. Garry has also presented a number of other programs for the BBC, including a popular sports sketch and interview show, Look Away Now, for BBC Radio 4. 
View Garry Richardson's biography
Want to book Garry for your event?
Paul Sinha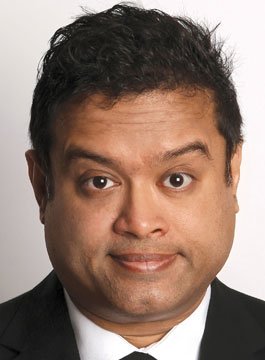 Fee Group: Under £5k
Followers: 219.1k Twitter, 1.4k Facebook
Paul Sinha is a British comedian, broadcaster, and former GP. He is best known for his role as a regular panellist on the ITV game show The Chase. Sinha has also appeared on numerous other television shows, including Have I Got News for You, Mock the Week, and QI. In addition to his work in television, Sinha is also a successful stand-up comedian, touring regularly throughout the UK and internationally. In 2017, his show, Shout Out to My Ex, was nominated for the Edinburgh Comedy Award. Prior to becoming a full-time comedian and comedic after-dinner speaker, Sinha had qualified as a medical doctor, having studied at St George's Hospital Medical School. 
Want to book Paul for your event?
Jo Caulfield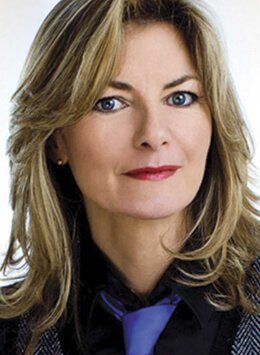 Fee Group: Under £5k
Followers: 4k Twitter, 3k Instagram, 0.6k Facebook
Jo Caulfield is a British comedian and writer. She has appeared on numerous television shows, including Have I Got News for You, QI and 8 Out of 10 Cats. She has also written for several comedy shows, including serving as a writer/programme consultant on Graham Norton's BAFTA Award-winning "So Graham Norton…" As a result of her wide-ranging experience in the comedy world, Jo Caulfield is uniquely placed to offer after-dinner insights into the craft of comedy.
Want to book Jo for your event?
Robbie Glen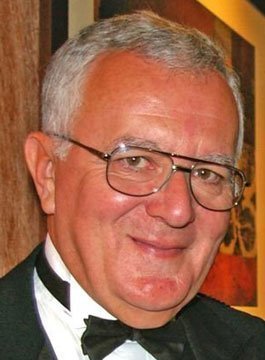 Fee Group: Under £3k
Robbie Glen is a much sought-after after-dinner speaker and former prison governor. His ability to read audiences and respond with appropriate wit and timing is second-to-none. Robbie has spoken at many prestigious events, including the Variety Club Dinners for Lord Attenborough. Much of Robbie's content comes from his experiences during his time as Governor of Castle Huntly Young Offenders Institution, as well as in Dungavel Prison where his primary duties were Deputy and Acting Governor. Prior to becoming governor, Robbie worked as a prison officer at HMP Low Moss and HMP Edinburgh. He has also served as an Acting Deputy Governor at HMP Perth and HMP Castle Huntly. Glen is a strong advocate of rehabilitation and education programs within prisons, and he has worked tirelessly to implement these programs at HMP Barlinnie. If you're looking for a Scottish speaker with a fast wit and impeccable timing, you'd be hard-pressed to find a better personality to entertain your delegates.
Want to book Robbie for your event?
Gyles Brandreth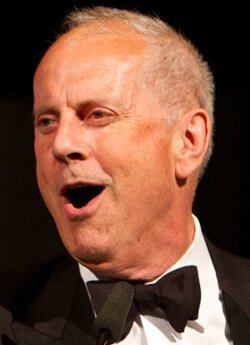 Fee Group: Under £20k
Followers: 166.9k Twitter, 101k Instagram, 5.7k Facebook
Gyles Brandreth is a British author, broadcaster, politician, and former MP. He is best known for his writing, which includes books on history, politics, language, and culture. He also appears regularly on numerous television and radio shows, including The One Show,  Have I Got News for You and Just a Minute. In addition to his work as an entertaining political speaker, writer and broadcaster, Brandreth is Chancellor of the University of Chester and one of Britain's most sought-after awards hosts. His autobiography, Odd Boy Out, published in Sept 2021, is a Sunday Times and Amazon Top Ten best-seller.
View Gyles Brandreth's biography
Want to book Gyles for your event?
Ian Irving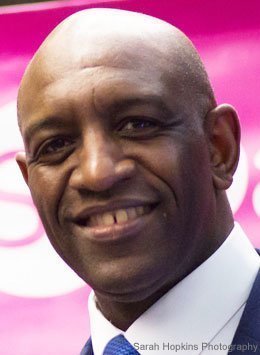 Fee Group: Under £3k
Ian Irving is a well-renowned comedian and public speaker. As one of the most sought-after figures in the after-dinner circuit, Ian consistently brings his wit and charisma to every event he graces. His knack for crafting engaging yet amusing material from sports-related content has led him to perform for a diverse range of audiences, from cricket and football teams to comedy, television & radio industry awards. During his lengthy career, Ian has appeared alongside a number of other celebrity speakers, including names such as Alan Shearer, Frank Bruno, Geoff Hurst, Ray Clemence, and many more. An avid fan of sports, Ian has interests in football, karate, golf, and more, even receiving a number of sporting achievements in the latter. 
Want to book Ian for your event?
The Best After-Dinner Speakers
After dinner speakers can bring a lot of life and energy to your event. They can also be a great source of entertainment and laughter. The speakers above are just a small sample of some of the most popular after-dinner speakers you can hire to make your event one to remember.
Want to find out about our other speakers? Don't hesitate to get in touch!