There are a vast range of motivational speakers that can give you and your team the courage to truly be the best version of yourselves. The best motivational speakers create rousing speeches that captivate audiences and leave them feeling motivated, inspired, and ready to chase their dreams, however ambitious they may be.
We have many of the UK's leading motivation experts on our books, all with incredible life stories to tell and the ability to captivate the imagination of any audience. Aside from the veteran speakers that have been gracing stages for years, there are also some newer faces on the scene that provide a fresh take on life's lessons. Regardless, the top motivational speakers are incredible individuals that have perfected the art of translating their own experiences into exciting narratives.
Wondering who the best motivational speakers are? We've whittled down the list to some of our favourite (and most popular) speakers who are most active on the speaking circuit. We've also included some tips on how you can pick the best speaker for your event. 
Want a helping hand picking the perfect speaker?


What Exactly Is A Motivational Speaker?
A motivational speaker is someone who is able to motivate audiences, using their own experiences and understanding to foster self-belief and inspire others to take action. 
While after dinner speakers are typically comedians or entertainers hired to provide light-hearted entertainment for guests after a meal, motivational speakers usually deliver talks on a specific subject, such as motivation, self-improvement, or leadership.
Most motivational speakers have a story or message that they share with their listeners, which can be life-changing for some people. Motivational speakers come from all walks of life, and they can offer valuable insights into many different topics.
Why Is Booking A Motivational Speaker For Your Event A Good Idea?
There are many reasons why booking a motivational speaker for your event is a good idea. The most obvious reason is that their contagious energy and way with words can help push teams towards their goals. A speaker's expertise can provide many lessons – and not just of the anecdotal kind either.
Many speakers have practical experience at overcoming adversity or conquering challenges  that can help inspire listeners to improve their own skills. They can also help to create a positive atmosphere, which can be beneficial for everyone involved; their presence can complement an otherwise by-the-numbers event. Said events may also benefit from a boost in credibility – having a renowned motivational speaker present signifies that your business is forward-thinking.
Whether you're looking to rally the troops or inspire everyone in attendance, booking one of these top speakers will almost certainly be beneficial for both attendees and organisers alike. Unfortunately, finding the right speaker for your event is not always easy. It's important to do some research before booking someone so you know that they're going to be a good fit for your needs.
Thinking about picking your first motivational speaker?

How To Choose The Right Motivational Speaker For Your Event
Choosing the right motivational speaker for your event can be tricky, so it's important to take into account what you hope to gain from the experience. Some things to consider include:
What type of audience will the speaker be addressing – If your conference is all about technology and computers, then obviously a fitness coach is going to be less effective! While this doesn't mean that someone who has a focus on a different topic can't be a good fit, but you certainly want to avoid any major disconnects.
Their level of expertise – If your conference deals with issues that are rooted in scientific fact, it would be wise to hire a speaker who has professional experience on the subject matter.
The speaker's background and experience – An inspirational speaker doesn't have to have overcome adversity or experienced heartbreak in order to share their story with an audience.
The tone of their presentation – Some motivational speakers are more light-hearted and fun, while others can be a bit more serious. It's important to make sure that the speaker's tone is appropriate for your event.
The length of their presentation – Most motivational speakers will give presentations that last anywhere from 30 minutes to an hour. If you have a shorter event, you may want to consider a speaker who can keep their talk brief.
How much money you're willing to spend – The best motivational speakers can charge between 4 and 6 figures. We have great speakers that are suitable for most budgets.
Their level of experience – If you have a large event, then it would be in your best interest to book someone who has been doing this for a while.
The size of the audience – For events that include thousands of attendees, then you should book someone who is used to speaking in front of a large crowd.
What Questions Should You Ask Before Booking A Motivational Speaker?
Before you book a motivational speaker for your event, it's important to ask some questions. This will give you a better idea of what their presentation might be like, and whether or not they are going to work well as part of the program at your conference. Here is a list of things that may help you:
What makes them unique from other motivational speakers? What makes them effective as a speaker and presenter?
Do they have a demo video or audio of one of their previous speeches that you can listen to/watch?
What is the fee for their services, and what does that include (travel expenses, accommodations, etc)?
Are they available on the date(s) you need them? If not, are they flexible with their schedule?
What are the terms of their contract – Do they have any stipulations (e.g., no questions from the audience, etc)?
How long will they be at your event, and do they need a break in between appearances?
What type of equipment do they need for their presentation?
Do they have any special requirements (e.g., a certain type of microphone)?
What are the speaker's cancellation policies?
What type of attire will the speaker be wearing? Is there a dress code for your event or conference that needs to be taken into account? How formal should attendees' clothing be while listening to them speak (e.g., cocktail dresses vs business suits)?
Is the speaker available for a meet and greet before or after their presentation?
Are they willing to sign autographs?
If you can answer all of these questions, then you'll be in a much better position to determine if a particular motivational speaker is right for your event. Getting the answers to these questions can be time-consuming, so if you want pre-vetted motivational speakers without having to do any of the legwork yourself, get in touch with Gordon Poole for a quote.
Some of our Top Motivational Speakers
Below, we've listed some of our top motivational speakers for events in 2022. These speakers come from a variety of backgrounds and industries, but they all have one thing in common: their ability to motivate.

Baroness Karren Brady OBE
Followers:
Twitter

274.5k 

Instagram

40k
Karren Brady is an English businesswoman, public speaker and television personality who serves as CEO of West Ham United Football Club. Karren's highly successful career – from her stakes in football to TV appearances on shows such as The Apprentice – has earned Karen the title of one of the UK's most high profile business leaders. Karren is a highly sought-after motivational speaker and has given motivational talks for many businesses and at several large conferences. Her speeches focus on business, entrepreneurship, and leadership.
View Baroness Karren Brady's biography
Book Baroness Karren Brady for your event
Nigel Owens MBE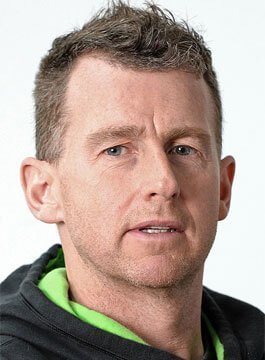 Followers:
Twitter

417.4k

Instagram

180k 

LinkedIn

14.1k
Nigel Owens is a sports speaker and former Welsh rugby union referee who retired in 2020. Having motivated audiences all over the world, Nigel shares his experiences of his vast sporting career, and also his struggles with his sexuality prior to publicly coming out as gay in 2007. Nigel is also a TV personality, having hosted numerous TV shows.
Book Nigel Owens for your event
Adrian Webster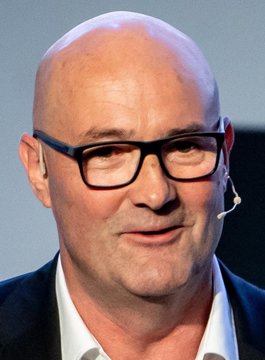 Followers:
Twitter

6k 

Instagram

1.4k

LinkedIn

5.5k 
Adrian Webster is a professional motivational speaker and author. After huge success in a wide variety of sectors, Adrian turned his talents to public speaking, delivering key messages for companies such as HSBC, Nandos and John Lewis. Adrian also has a successful book series called 'Polar Bear Pirates.' His presentations favour simplicity and passion, leaving audiences with a wealth of insight.
View Adrian Webster's biography
Book Adrian Webster for your event
Mark 'Billy' Billingham MBE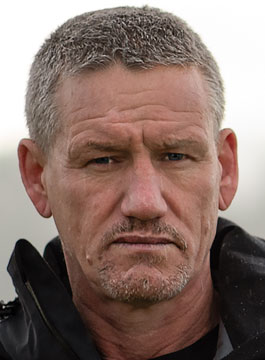 Followers:
Twitter

92.6k

Instagram

364k 

Facebook

149k
Billy Billingham is a DS on SAS: Who Dares Wins, a former SAS leader, bodyguard, philanthropist and motivational speaker. Billy spent 20 years in the SAS, training countless individuals on military applications such as jungle warfare, sniping, combat survival and more. Later in life, Billy also served as a bodyguard for high-profile clients such as Brad Pitt and Angelina Jolie. Billy's talks focus on topics such as teamwork, leadership and resilience.
View Billy Billingham's biography
Book Billy Billingham for your event
Eddie 'The Eagle' Edwards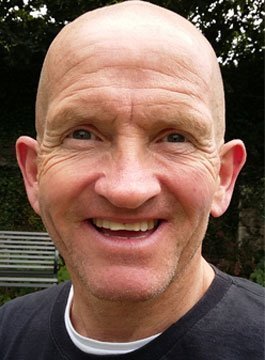 Followers:
Twitter

1.5k

Instagram

1.2k 
Eddie 'The Eagle' Edwards is a British former ski jumper who has become very popular as an inspirational speaker, presenting to global audiences at events around the world. Eddie's motivational speeches, on overcoming adversity and how to achieve your goals, are popular the world over.
View Eddie 'The Eagle' Edwards' biography
Book Eddie 'The Eagle' Edwards' for your event
Paul McKenna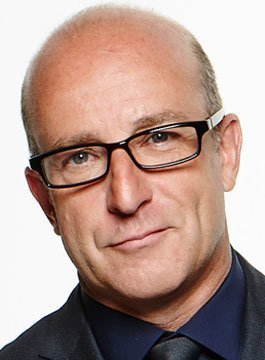 Followers:
Twitter

274k

Instagram

23.4k

Facebook

117.4k
Paul McKenna is the world's leading hypnotherapist and self-help guru. Paul is also a best-selling author and has created a number of self-help books where he shares his wisdom with countless individuals. His methods of hypnotism have been a great help to many celebrities – Ellen DeGeneres claims that he helped her quit smoking, while Rob Brydon vouches that he lost his fear of flying due to Mckenna's techniques. His speeches focus on motivation, self-improvement, neuro-linguistic programming and meditation.
Book Paul McKenna for your event
Sir Ranulph Fiennes Bt OBE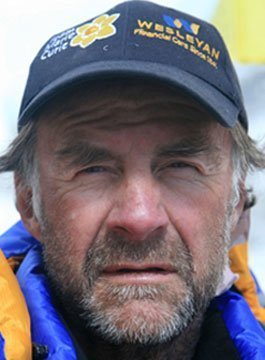 Followers:
Twitter

674

Facebook

20.6k
Sir Ranulph Fiennes is an English explorer, adventure speaker, and author, as well as having served in the SAS. Known as the world's greatest living explorer, Sir Ranulph is the first person to have travelled to both the North and South Pole on foot, as well as having climbed Mount Everest and crossed Antarctica by foot. Sir Ranulph's speeches focus on his fascinating and thought-provoking expeditions.
View Sir Ranulph Fiennes' biography
Book Sir Ranulph Fiennes for your event
Damian Hughes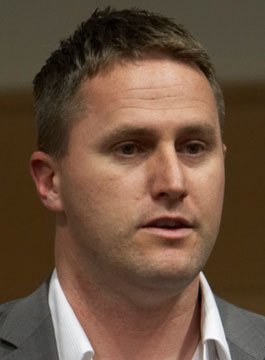 Followers:
Twitter

21.4k 

Instagram

22.5k
Damian Hughes is a sports psychologist, co-host of The High Performance Podcast and international business speaker. He's the founder of two successful businesses and has spoken to audiences in over 25 countries. Damian's book 'Liquid Thinker' teaches individuals how to achieve lifelong ambitions using tried-and-tested techniques. His speeches have a focus on personal development and cultivating a high-performance culture.
Book Damian Hughes for your event
Amar Latif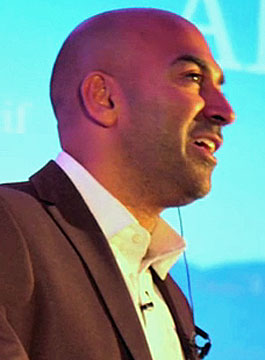 Followers:
Twitter

11.6k 

Instagram

8.5k

Facebook

1.6k

LinkedIn

1.6k
Amar Latif is a Scottish entrepreneur and motivational speaker. Amar became known for his determination to succeed in life despite being 95% blind. Founding Traveleyes to help visually impaired individuals travel more easily, Amar has gone on to create documentaries and feature in several TV shows, including MasterChef. Amar's speeches focus on motivation, entrepreneurship, and how to overcome life's obstacles while expressing his unique perspective.
Book Amar Latif for your event
Mandy Hickson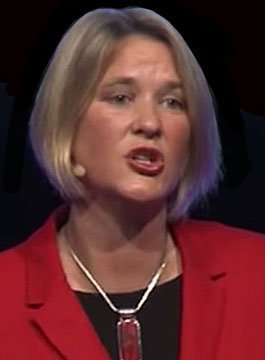 Followers:
Twitter

5.8k 

Instagram

2.1k

Facebook

1k

LinkedIn

5.8k
Mandy Hickson is an author, motivational speaker, performance coach and former RAF pilot. She travels around the world sharing her knowledge on teamwork, leadership, communication and empowerment. Mandy has also given speeches at several large conferences, including TEDx.
View Mandy Hickson's biography
Book Mandy Hickson for your event
Ann Daniels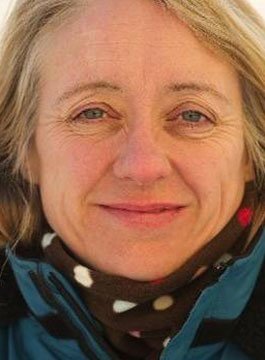 Followers:
Twitter

4.2k 

Instagram

1k

LinkedIn

2k
Ann Daniels is an international motivational speaker and explorer. As one of the first women to reach the North and South Pole as part of all-women teams, Ann has an awe-inspiring story she uses to motivate others, especially women, to succeed. A self-taught explorer, Ann shares memorable stories to audiences, motivating them in the process and showing them how to overcome challenges.
Book Ann Daniels for your event
Jamil Qureshi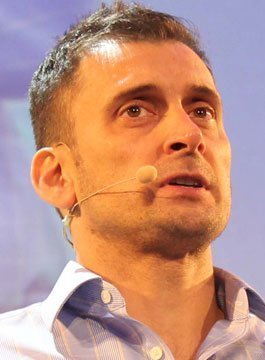 Followers:
Twitter

4.6k 

LinkedIn

30.6k 
Jamil Qureshi is a British entrepreneur, motivational speaker and performance coach. Jamil is a leader in performance psychology, with an impressive resume including working with over 20 of the world's top 50 golfers. Jamil travels the world sharing his expertise on topics such as leadership, team building, goal setting and mindset.
View Jamil Qureshi's biography
Book Jamil Qureshi for your event
Finding The Right Motivational Speaker For You
When it comes to finding motivational speakers, it's important to choose someone who can relate their own experiences and struggles to those of your audience. A truly inspirational speaker will be able to connect with a wide range of people, regardless of age or background.
At Gordon Poole, we have a spectacular range of motivational speakers that are perfect for any event. The speakers we work with are experts in their field and have spoken at some of the largest events around the world. If you're looking to book a motivational speaker for your next event, then please get in touch for a chat.