How do you plan, execute and adapt in situations characterised by ambiguity, imperfect information, speed of change and pressure to deliver?
Why not ask someone who knows, with the track record to prove it?
Justin Hughes is a former fighter pilot and Executive Officer of the Red Arrows.
He has worked as a consultant on organisational performance to clients including Microsoft, the United Nations and Mercedes F1.
Furthermore, he has walked his own talk during the Covid-19 crisis, in a corporate role as L3Harris' Director Integrated Airline Services.
In one of the hardest-hit sectors, Justin managed a significant change programme in a fast-moving environment, while also sitting on the global business continuity team.
New Experience, New Insights:
Justin spent a large part of the last year embedded in a US-based global corporate, leading a significant transformation programme during the Covid-19 crisis.
This experience gave Justin a rare opportunity to really understand some of the issues his audiences face and an incredible insight into what works and doesn't work in practice.
"Justin's preparation and professionalism in mastering the format was a key factor in the great success of our first virtual event for senior clients. (He even motivated my son to do his maths homework in a pre-call!) "
Partner and UK Board Member, KPMG
Hughes holds master's degrees from London Business School and Cambridge and is the author of The Business of Excellence (Bloomsbury, 2016).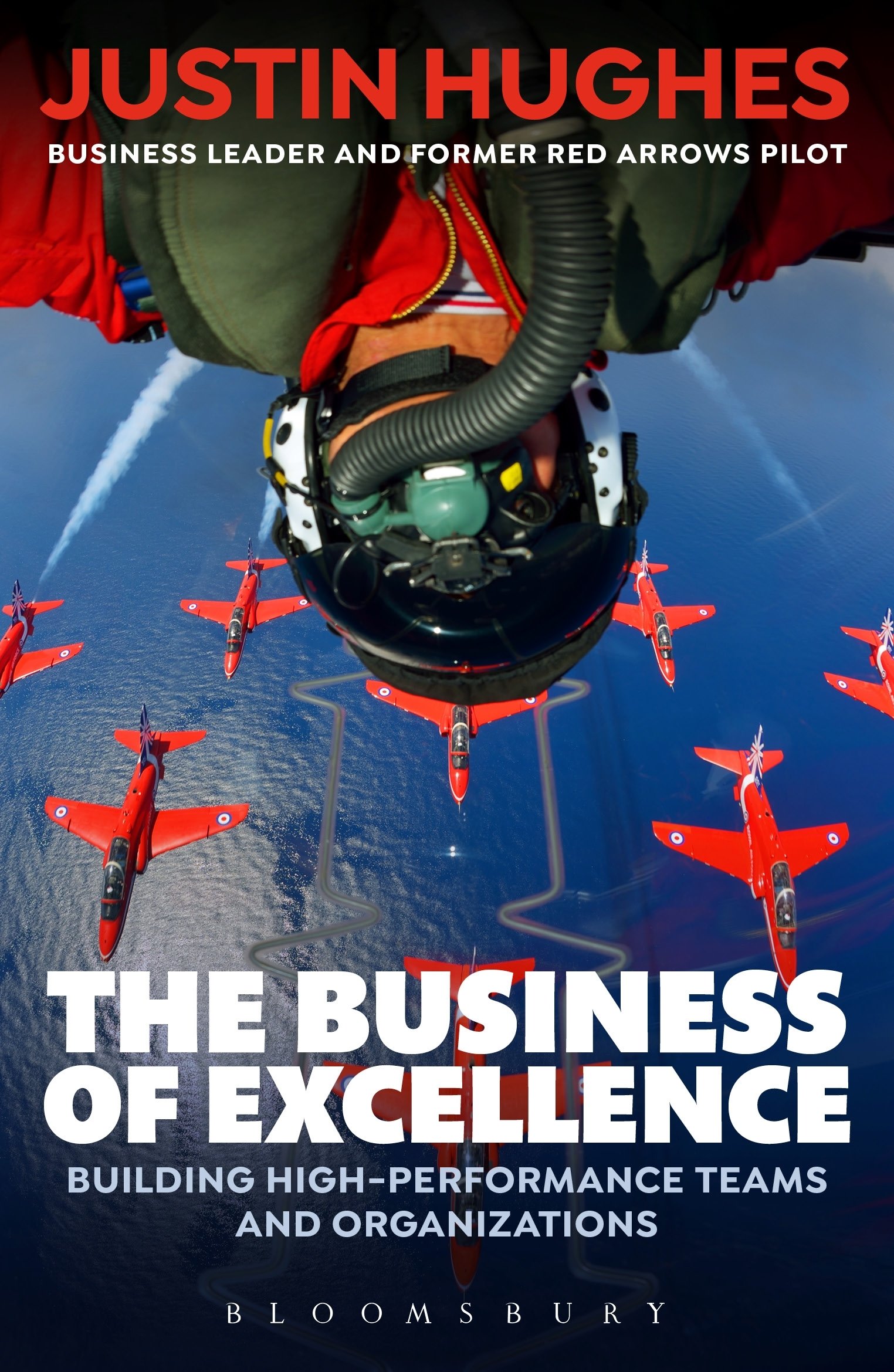 A top-rated motivational speaker, Justin delivers inspirational keynote speeches on topics including:
Building High-Performance Teams and Organisations
Leadership
Strategic Ambiguity and Agility
Decision-Making and Risk
Behavioural Safety and Safety Culture
Justin is available for on-site or online presentations.
For further information, please visit the Justin Hughes Biography page.