Sarah Furness is a former RAF Combat Helicopter Pilot.
After graduating from Cambridge University, Sarah followed her dream to become a Top Gun pilot in the RAF.
After flying the Hawk fighter jet, Sarah switched to flying combat helicopters.
As an RAF Squadron leader, Sarah Furness led operational combat tours in Iraq and Afghanistan.
Furthermore, Sarah was a tactics instructor and taught human performance and risk management at the world-class Defence Academy of the UK in Shrivenham.
During her experiences both at home and at war, she made two important discoveries:
Resilience and Performance are NOT instinctive.
Humans have an extraordinary ability to thrive and even excel under pressure when they know how.
Sarah now has ONE mission… To share the secret to outstanding resilience, performance and courage "under fire".
She translates the lessons she learned 'under fire' into military-grade strategies for improved self-leadership. Her Healthy Automatic Behaviours In Threatening Scenarios (HABITS) approach will teach you to stay bombproof under pressure – and also feel fantastic.
Sarah Furness RAF Combat Helicopter Pilot:
As a motivational speaker, Sarah's speaking style is robust (she is a combat helicopter pilot, fluent in alpha male), proven in combat, backed by science and good-humoured.
Sarah's keynote themes include:
Train Hard, Fight Easy – the secret to performance under pressure.
How to be Fearless – why leaders can and should embrace rejection.
The Power of Choice – a counterintuitive approach to Leadership in Adversity.
How to be Curious, not Furious – working together for a better future.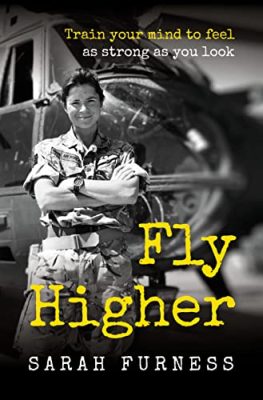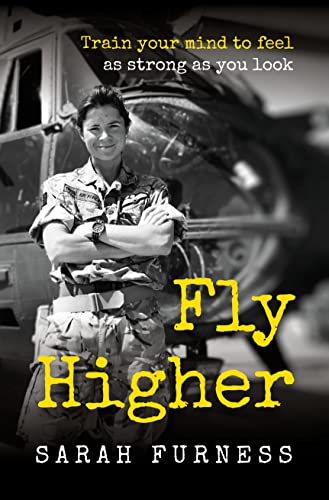 Sarah's book Fly Higher: Train your mind to feel as strong as you look is now available
What people are saying:
"Ex-RAF Squadron Leader, Combat Helicopter Pilot, motivational speaker and yoga warrior – just a few ways to describe Sarah Furness, who regaled our Women's Inclusive Network today with an inspiring account of how she juggled childcare arrangements as a young mother while managing a squadron of helicopter pilots in the Afghanistan war zone". – Sopra Steria
"Sarah is a phenomenon. She flew helicopters in combat zones for 20 years, crashing the odd one and turning those experiences that would scare the life out of most of us into entertaining stories. She's now helping the world by educating us on how to perform and thrive under pressure". – Russell Silverman, Silverman Consulting
"It was a pleasure to hear you speak earlier, and it sparked several nerves on my part!! If I had known it would be that good, I would have closed the office and told the team to hear you speak". – Anonymous, Ex-Special Forces