Benedict Allen is one of Britain's best known Explorers, an Author, Motivational Speaker and Presenter.
Benedict has published over ten books and his pioneering films of his expeditions, occasionally with a film crew but more typically without, have paved the way for the current generation of TV adventurers.
Uniquely in television, his philosophy is to immerse himself in extreme or alien environments, relying not on satellite phones and other forms of backup, but to go alone and learn from indigenous people.
Benedict Allen read Environmental Science at the University of East Anglia, where he crammed three scientific expeditions (to a volcano in Costa Rica, remote forest in Brunei and a glacier in Iceland) into his final year. There then, followed a short stint at the University of Aberdeen, where he worked out how to undertake his first independent expedition, a crossing from the mouth of the Orinoco to the mouth of the Amazon.
The idea he developed became the cornerstone for all his future ventures: he would immerse himself among indigenous, so-called "tribal," people and hope for their assistance – they saw many apparently hostile environments, such as the Amazon and Borneo, as a home rather than threat. If he went to them alone, and did successfully sink into their world, he might gain a different perspective that he could explore.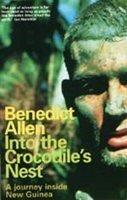 Having worked in a warehouse to gain funds, there followed his first solo journey – from the mouth of the Orinoco to the mouth of the Amazon, during which, famously, he had to resort to eating his dog.
Next came six months spent in New Guinea, when he underwent a brutal male initiation ceremony in order to try and understand something of the world of the Niowra, or so-called "Crocodile People" – with other initiates being permanently scarred, and then beaten every day for 6 weeks, to be made a man "as strong as a crocodile".
Over twenty years on, few Westerners have spent so long continuously isolated in so many remote natural environments. Benedict has crossed the Amazon Basin, has lived with Aborigines in the Gibson Desert, spent time with the Iban (Borneo), and almost six months travelling 3,000 miles through Mongolia by horse and camel.
His video diary, Raiders of the Lost Lake, gained the highest viewing figures in the history of the format; then followed his BBC TV series The Skeleton Close, the story of his arduous three and a half month walk with reluctant camels through the Namib Desert; and Edge of Blue Heaven, about his time in Mongolia, when two of his camels and three horses tragically died after an attack from bloodsucking flies.
He presented Mombasa to the Mountains of the Moon, a film for the BBC's prestigious Great Railway Journeys series. The Bones of Colonel Fawcett, about his search for an explorer in the Mato Grosso, and a major BBC series and book Last of the Medicine Men investigating shamans and so-called witchdoctors around the world.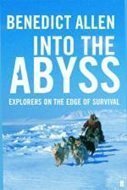 Benedict completed a 1000 mile trek through Siberia with a dog team in the worst winter in living memory. This was the subject of Icedogs, his TV series for the BBC.
In 2004, he launched his highly praised anthology of adventurers, The Faber Book of Exploration – with excerpts from heroic pioneers ranging from Burton to James Cook, Shackleton and Mallory (as well as many unsung explorers, past and present). It is, according to the Literary Review, a "monumental feat of compilation and editing."
Keynote Speaker:
Benedict Allen is a much sought-after public speaker in Britain and Europe.
He has experience of surviving and overcoming adversity across the remote world second to none. He uses his knowledge and experience as one of today's most prominent explorers to help others around the globe achieve their own personal targets and succeed in their own harsh environments back home.
Benedict's presentations show how over twenty five years he has achieved his goals by remaining focused and utterly committed to his final objective, surviving adversity in the harshest of environments around the world.
His extraordinary record of success demonstrates the importance of drawing upon the resources within and around us and also the value of teamwork – the Amazon jungle, just like the corporate world, is too big to fight alone.
Using his formidable experience of surviving against the odds, whether in creating an Arctic dog team from scratch at minus 45 degrees, crossing the 5,600 mile Amazon Basin without a map, or undergoing the world's harshest male initiation ceremony to become "a man as strong as a crocodile," Benedict Allen gives a stunning demonstration of how we can succeed in our own deserts and jungles back home.