Penny Mallory is an expert in Psychological Performance and works within, and alongside, World Class Teams to improve performance.
CAN'T FIND WHAT
YOU'RE LOOKING FOR?
Her experience ranges from World Champions to young offenders and focuses on improving mental performance, orchestrating change and building outstanding teams.
She consults as a Psychological Performance Coach with organisations, teams (including Formula 1) and individuals on mental performance. Penny also hosts development programmes and workshops.
Penny Mallory was the first (and remains the only) woman in the World to compete in a World Rally Car (the Formula 1 of Rallying).
With 12 years of Rally Driving behind her, and as a motoring expert, she has presented many high profile TV shows including:
Driven
World Rally Championship
The Used Car Roadshow
Accident Blackspots
Discovery's 'Classic Car Club
The Road Show
Plus many others…
She has driven in many TV commercials including the iconic Nicole & Papa Renault Clio commercials.
However, Penny's early years were devastated by family alcoholism and mental illness.
By 14 she could bear no more and left home, never to return. She found herself in London alone, and homeless for over three years. As Penny's life spiralled out of control, she realised that she alone could take control of her life.
A chance event allowed her to realise a childhood dream of driving a Rally Car and she was hooked.
She turned her life around, and against all the odds went on to become the first woman in the World to compete in a World Rally car.
Penny Mallory reached the top of the rallying tree, driving a World Rally Car for M-Sport, Ford's World Rally Team. She had made the impossible, possible.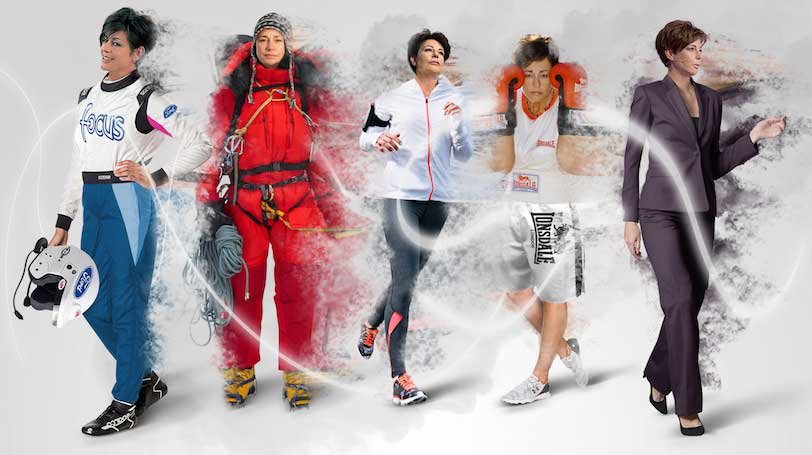 Keynote Speaker
Penny's keynote presentations are interactive, entertaining and thought provoking, but most importantly they compel people to take immediate action.
Her 'World Class Thinking: World Class Behaviour' presentations, workshops and break out sessions uncover what is required to improve teamwork, goal setting, focus, leadership and how to achieve extraordinary results.
Being World Class is a choice. Is it a choice you can afford not to make?
Delegates will be challenged to think about:
• Increasing their motivation
• Discovering their winning mindset
• Improving their confidence
• Getting the right attitude
• Removing self-limiting beliefs
• Improving skill through deliberate practice
• Increasing their relentless persistence in pursuit of their dreams
• Driving their performance sky-high
How you can transform the World Class basics by changing your thinking to achieve new behaviours.
Topics covered are tailored to the event and client, but topics covered may include: Risk, Self Limiting Beliefs, Flexible Thinking, Balance, Finding your limit, Comfort Zone, Resilience, Communication.
She has an outstanding international reputation as a keynote motivational speaker and has worked with many blue chip clients including Coca-Cola, Grand Vision, Waitrose, Tesco, Telefonica, Klesch, Sony, Volkswagen, HPI, Jaguar, BMW, Honda, Metsec, Audi, Proctor & Gamble, Airbus, AutoGlass, P&O, Ford and many more.
Penny has also completed 4 marathons (including 3 in 3 days), various hell runners and triathlons.
Furthermore, she has entered the boxing ring for two fights and has also completed successful ascents of two of the World's seven summits – the tough North face of Europe's highest mountain, Mount Elbrus, and Mount Kilimanjaro, Tanzania.
Penny has published two books 'World Class Thinking World Class Behaviour' and 'Take Control of your Life'.